Hey there 👋 ,
We've just released our online interactive solutions for your virtual events. This means you can go interactive anywhere!
Check it out.

We've compiled our touchless interactives, too!
Click here.
Webplay Virtual Experience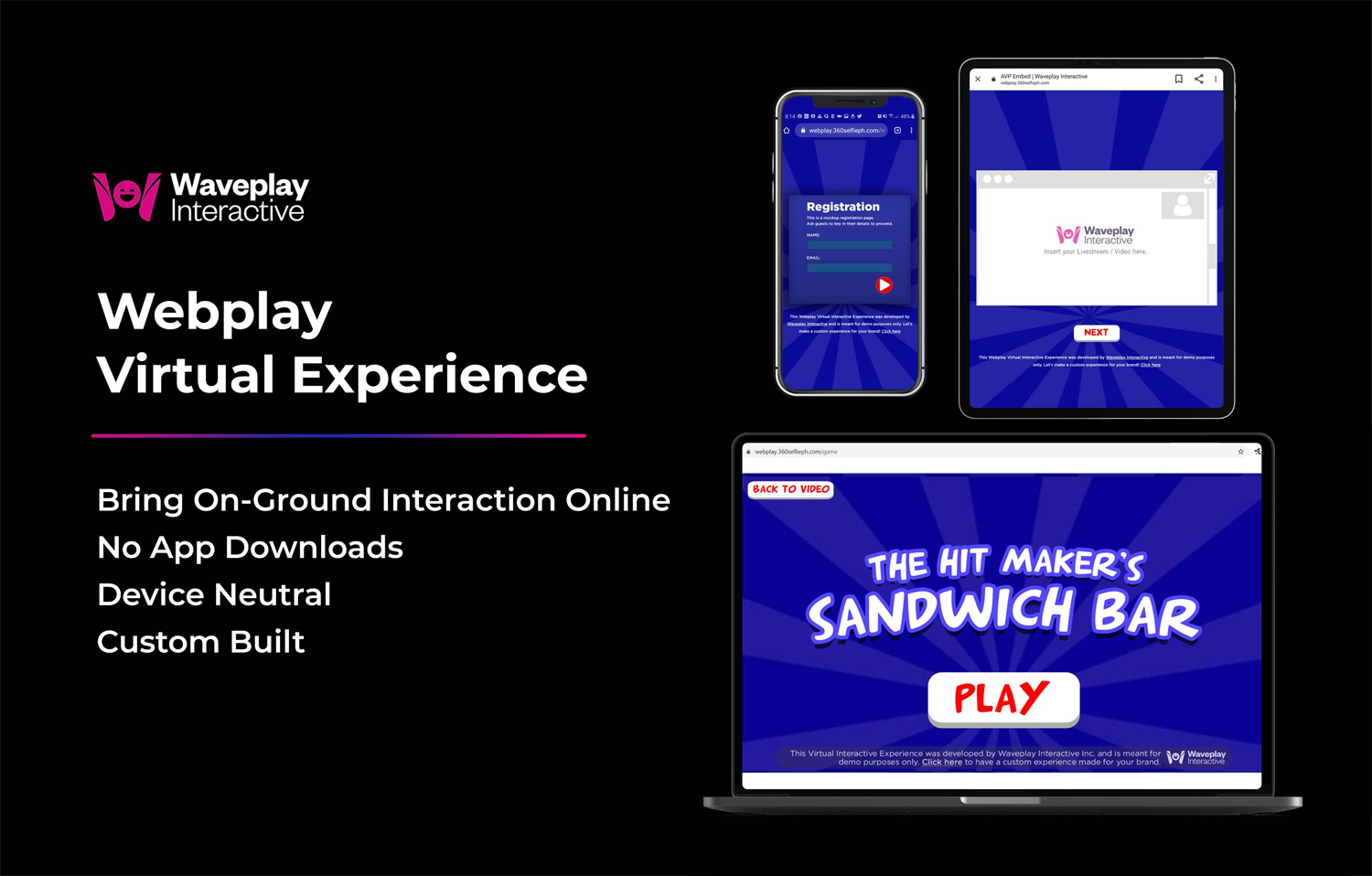 Webplay Virtual Experience is an alternate online solution to mass gatherings or big events during social distancing period, with no app downloads needed. It's browser based and device-neutral! Webplay Virtual Experience is a full-on journey from registration, video/livestream viewing, followed by a custom interactive game, and ends with users sharing the experience on Facebook. We can also explore other custom features tailor made for your campaign.
And in case you're looking at restricting access only to select people, we have the option to require a password or pre-approved digits (e.g. employee number / professional license number) to proceed.
Contact us to request for a demo.