Hey there 👋
Looking for award-winning virtual and hybrid event solutions? Check these out.

We've compiled our touchless interactives, too! Click here.
How Rotary District 3800 Transformed DISCON 2021
Rotary International District 3800 and Rotaract District Conference 2021 introduced a new interactive and immersive event experience to its members, opening doors of opportunities in the new normal, through the breakthrough DISCON 2021 Virtual Event Platform.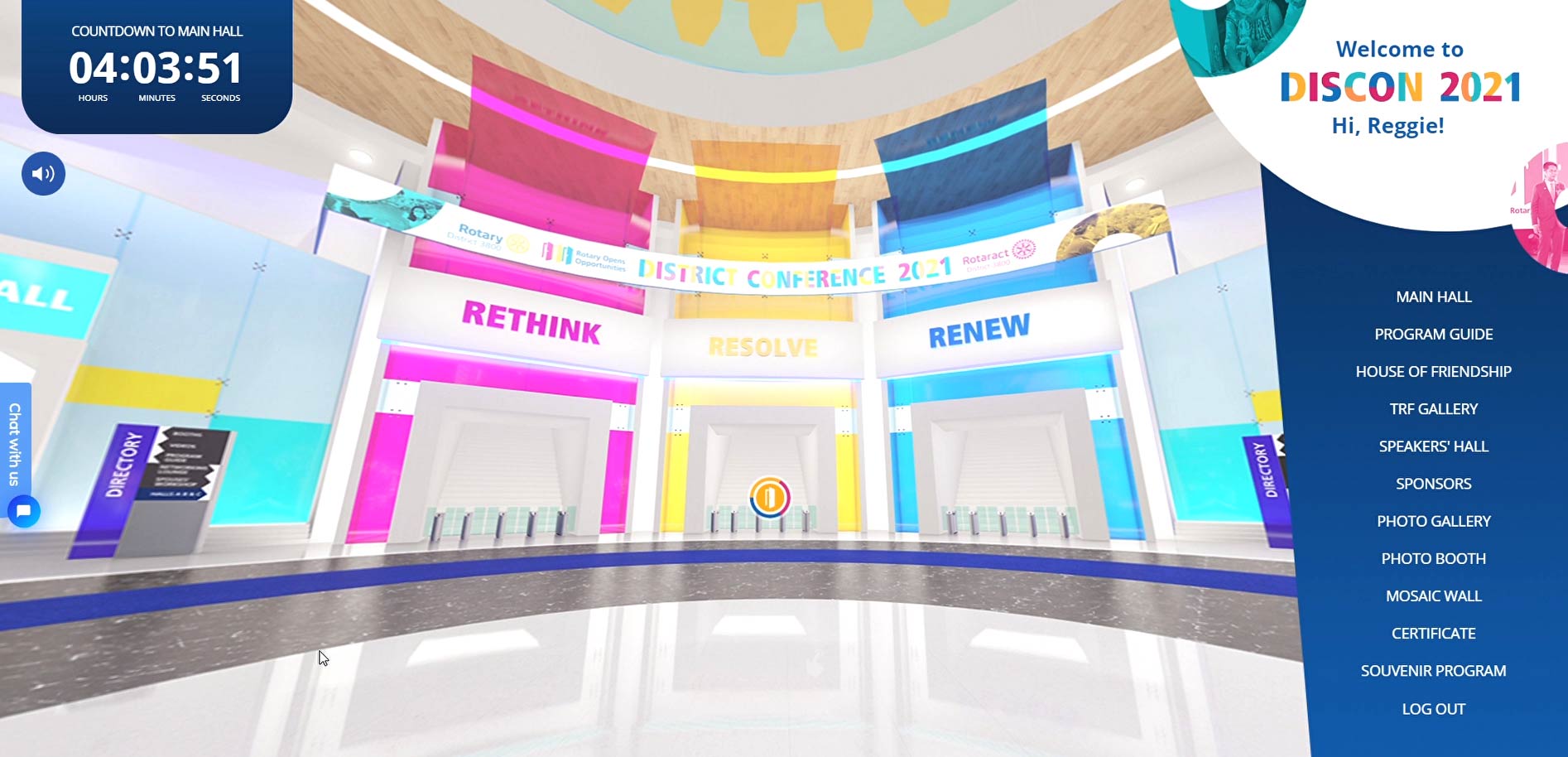 The 2021 DISCON is a three-day virtual convention from March 25 – 27 that showcased its unique 360-degree virtual platform to Rotary Clubs and its members in the Philippines and around the world. Every day, a colored door welcomes Rotarians, Spouses, Rotaractors, Interactors, and guests that lead them to the virtual space. Best of all, DISCON 2021's virtual convention platform is accessible via desktop/laptop, tablet, and mobile, with no app downloads needed.
There are three halls called Rethink, Resolve, and Renew, one assigned for each event day. These unlock keynote speeches from Rotary's distinguished speakers and programs performed and created by its club members.
On Day 1 for Hall A: Rethink, DISCON 2021 was graced with the presence of esteemed speakers such as President Holger Knaack, District Governor Tonipi Parungao, District Rotaract Representative Aly Francisco, Youth Service Chair Herman King, District Rotaract Chair Bojie Bernardino, Pilipinas Rotaract MDIO Chair Louie De Real, and NatGeo Explorer, Photographer, and Environment Storyteller, Mr. Gab Mejia.
Their inspiring words were delivered to members and the youth alike, sparking a burst of thousands of customized emojis specifically for DISCON 2021 scrolling up their screens.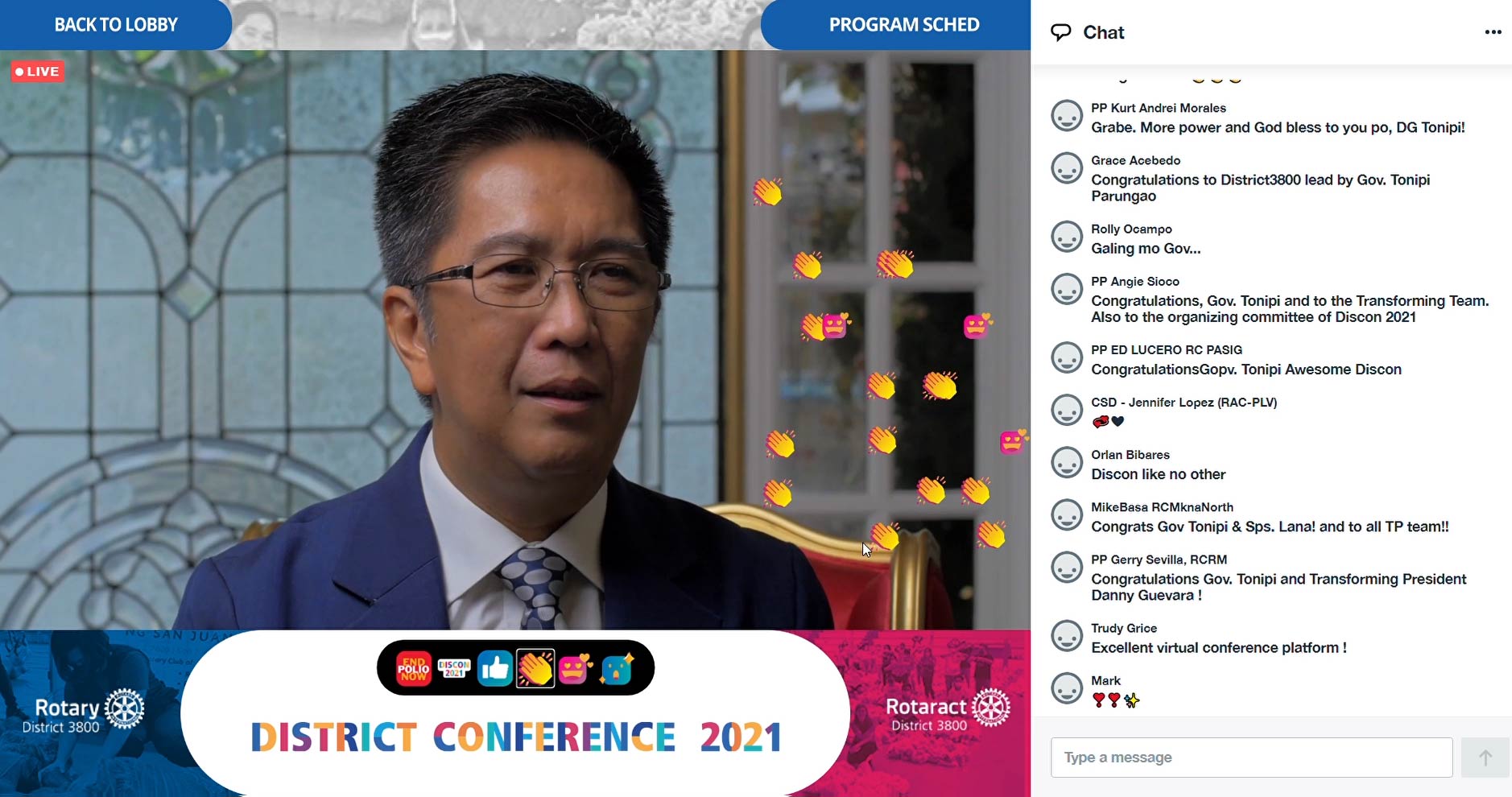 Members of the Camanava and Mariz Areas with the Humble Area PASANMAN choreographed dances to '80s and 90's tunes, and K-Pop hits for their special presentations. This mutual enthusiasm by Rotary and Rotaract leaders and members kick-started what was going to be an exciting virtual event experience for DISCON 2021.
From Speakers' Hall (on-demand videos from the halls), House of Friendship (networking lounge for fellow attendees online), a TRF Gallery of The Rotary Foundation's Paul Harris Fellows, Arch Klumph Society, and Major Donors, a special Spouses' Hall to Unilever's booth, the Rotary Club and Rotaract International proved itself to be bastions of expertise, innovation, and transformation by going all-in on their very own virtual conference.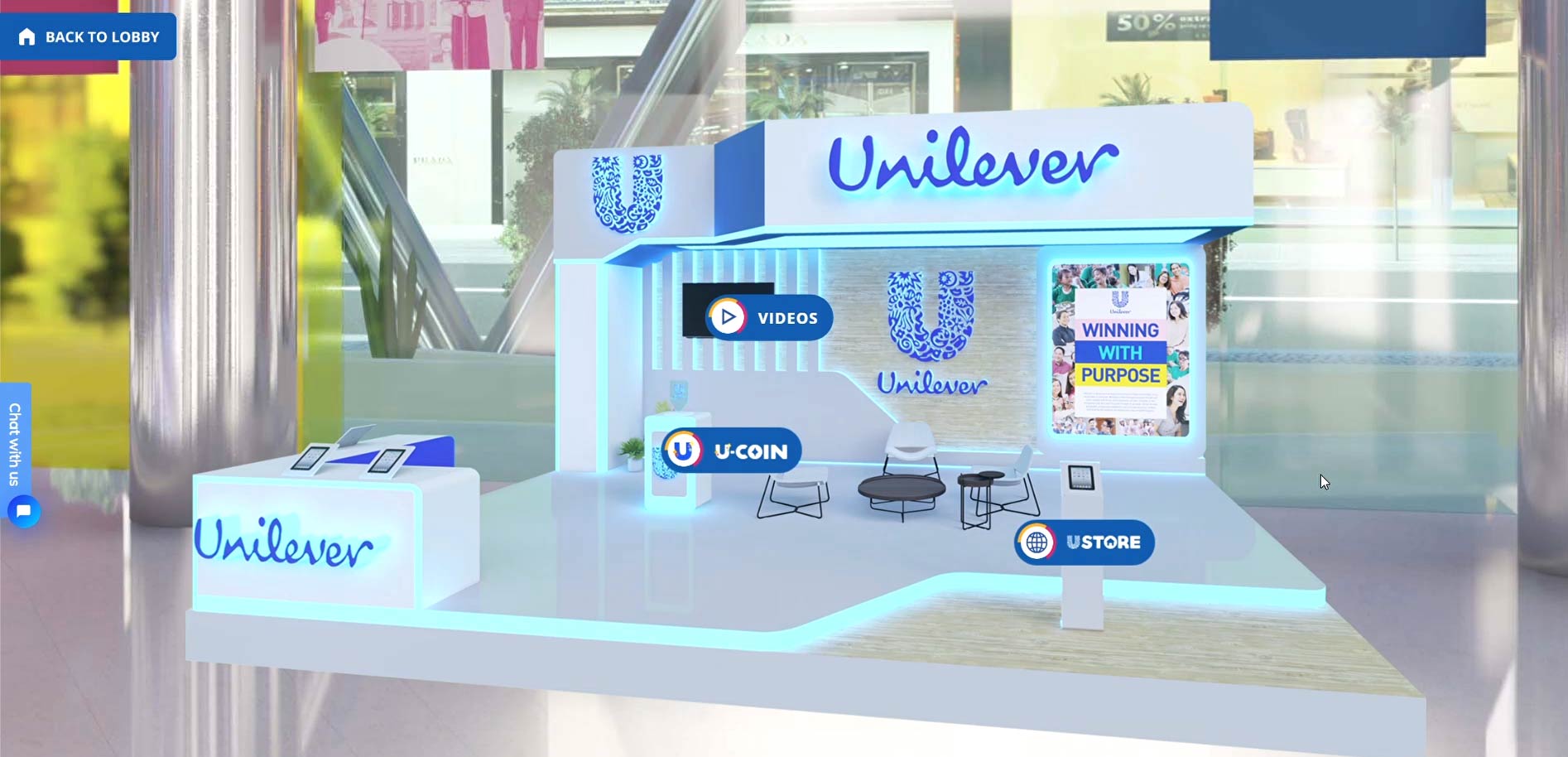 To commemorate their attendance at DISCON 2021, a virtual photo booth with customized frames and filters, downloadable and shareable in social media was made readily available. Selfies taken here are posted on the mosaic wall and will eventually complete DISCON 2021's logo. If attendees complete the 3-day session, they can claim their certificate on the platform as well.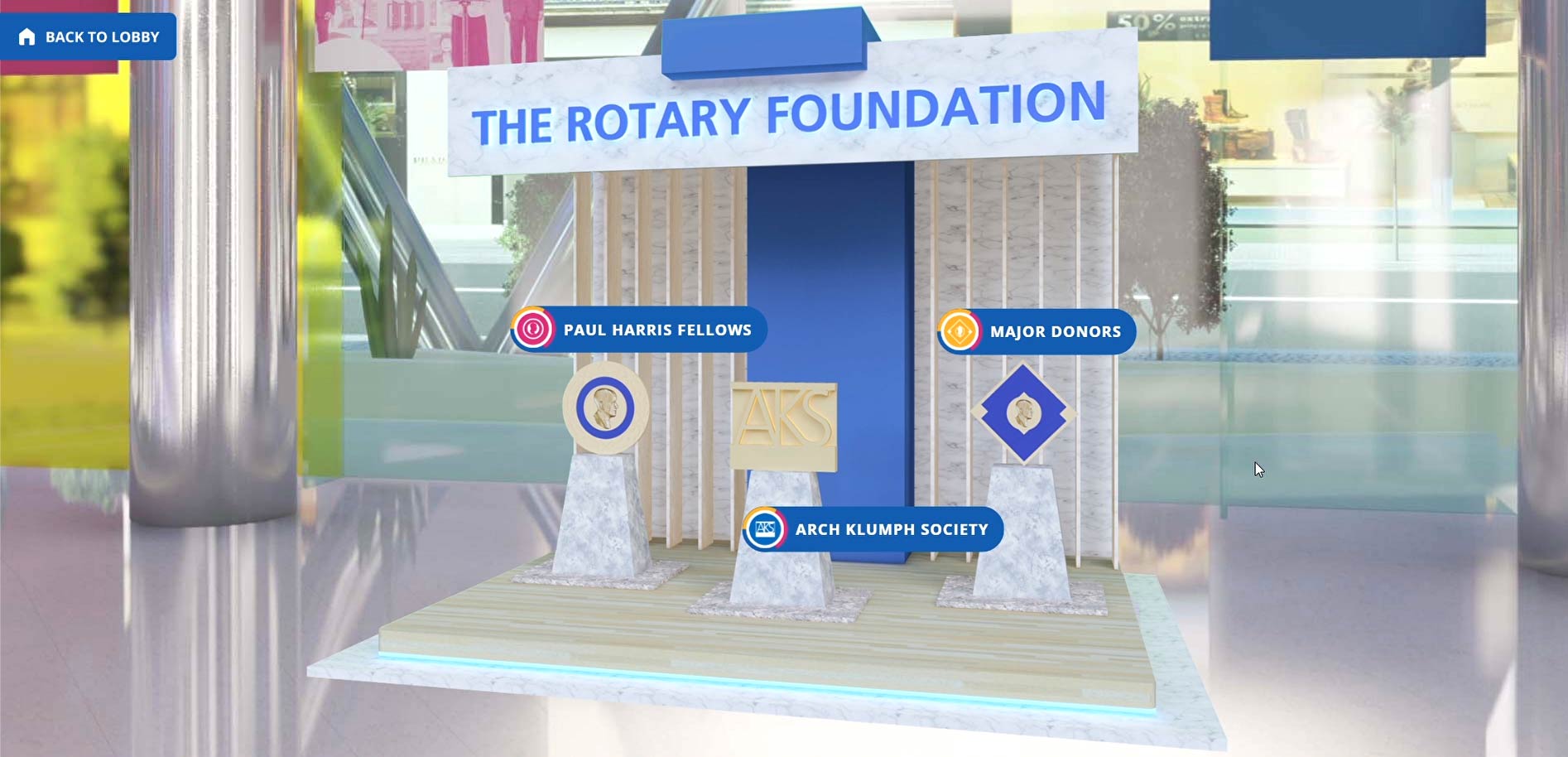 Rotary District 3800's DISCON 2021 is powered by Webplay, the Virtual Events Platform of Waveplay Interactive Inc. Livestream, and creatives were handled by Agency: Creative Impact Inc.